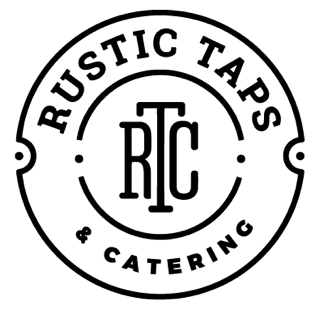 The idea for Rustic Taps was born on a hot summer day in a friend's backyard. Owners Dave and Jess golden were sweltering in the summer heat at barbeque when they heard the familiar sound of the neighborhood ice cream truck. Dave looked at Jess and thought out loud, "Wouldn't it be great if that was a beer truck?". 
What started as a small joke has turned into a growing reality. With the trend of rustic barn style weddings on the rise, they thought the idea of refurbished old trucks would add to the charm of a wedding and improve the atmosphere of any event. We have now morphed into a fully staffed company with 3 refurbished trucks that can be completely customized for any event theme. You can read more about our fleet of trucks below.
1947 GMC TRUCK
1947 GMC vintage truck featuring a wood-fired pizza oven and 8 beer taps. We offer a menu of artisan wood-fired pizza, cheese boards, charcuterie platters, crudites platters, and a variety of salads to meet your needs.
1954 CHEVY TRUCK
Our original bar truck featuring cold plate technology and 10 beer taps. Your beer choices seem almost endless! Don't worry wine drinkers, we also offer prosecco, champagne or wine on tap as well.
1939 FORD TRUCK
A classic refurbished Ford Truck equipped with a wood-fired pizza oven, beer taps, and a full bar. We can provide all of our services with this truck including wine and beer, cocktails and full bar, charcuterie platters, crudites platters, a variety of salads, and ofcourse wood-fired pizzas.
POURING THE BEST OF LOCAL BREWERIES
Endless possibilties and access to more of your favorite breweries.... Beer & Pizza Truck Rental
Event staff
Barrel-top tables and bar
Handwritten chalkboard menus
Cups, napkins and accessories
Seasonal decorations
Setup and cleanup
$1500
Staffing
In addition to one of our owners, we will include the appropriate number of bartenders for your event. This cost is included the setup fee and will take place prior to serving. If requested, additional hourly staff will be charged at a rate of $200.00 per hour.
Travel Cost
$3.00 per mile round trip from Gorham, ME