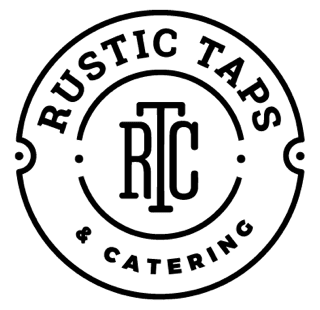 Rustic Taps Job Opportunities:
Bartending, Pizza-Making, Managing, Cooking, and More!
At Rustic Taps, we're always looking to grow our team of close-knit food industry professionals.  We believe that when we work hard together it is inevitable that we form bonds that last a lifetime.  As a result, most of our employees have grown to be our friends or even like family. Though we have a very high rate of returning staff, as we continue to grow we want to extend career opportunities to new people so we can keep making our clients and employees happy!
Starting pay for all positions is very much just that: starting pay.  Our long-time employees enjoy greater compensation reflecting the greater value they provide with gained experience, a strong work ethic, and loyalty.
The following is a list of the Part-time seasonal (from May to October) positions we have vacancies for. There are some hours available in the off-season, for those who want them, but as we are event caterers, they're dependent on our workload.
Pizza Artists
Our Pizza Artists are the skilled prep cooks getting all of our food ready for our catering events.  The advantage of this position is a little more flexibility to your hours than staff who are on-site for events.  People who learn fast thrive in this position, since we're always expanding our offerings or improving our processes.

This is also great for our team members who are a little less extroverted and don't want to be interacting with our guests directly.  Pay for this position including tips averages $35/hour, but pay scales quickly for experienced and hardworking team members.
Bartenders
Bartenders have one of the most social jobs available.  While experience is very helpful, we often have limited menus of drinks for a given event, so even if you're new to bartending, you may have opportunities to get good hours and great tips!  If you haven't been a bartender, don't assume it's all easy conversation and drinks.  We need professionals who are able to work very hard for several hours in a row on their feet.

Hours are dependent on events, and we can't always predict what hours we will need from you far ahead.  Someone who has flexible hours, energy, an outgoing personality, and enthusiasm will thrive in this position.  ay for this position including tips averages $35/hour.
Oven Cooks
Oven cookers are the folks behind the counter keeping the pizzas coming.  You'll need to tend our woodfired stove, cook prepared pizzas, and represent our brand with a smile at events.  This is fast-paced work and a great way to expand your existing cooking and customer service skills. ay for this position including tips averages $35/hour.
Managers
Managers need to be able to do just about everything in order to effectively manage a crew and truck.  We need folks who have experience leading a team, know how to tend bar, can cook and prep food, and knows how to provide great customer service.  These positions usually come with some off-season opportunities for work and are among our most crucial team members.  Pay starts at $20/hr plus a share of tips.

Operations Managers
Operations managers help us handle the logistics of moving our trucks and trailers safely from one location to another.  This position doesn't require as much working on your feet but is still fast-paced and challenging.  Ideal candidates will have experience driving box trucks, food trucks, trailers, and/or similar vehicles.  This is also a great secondary position for other team members to pick up!  Pay starts at $20/hour.