Joe & Allie Rallo 10.7.17
On October 7, 2017, Rustic Taps and Catering had the pleasure of being part of Joe and Allie Rallo's wedding located in Kennebunk, Maine. It was a lovely fall day at Allie's parent's home located right on the water's edge. The field was a rolling hill, perfect for the picturesque walk down the aisle.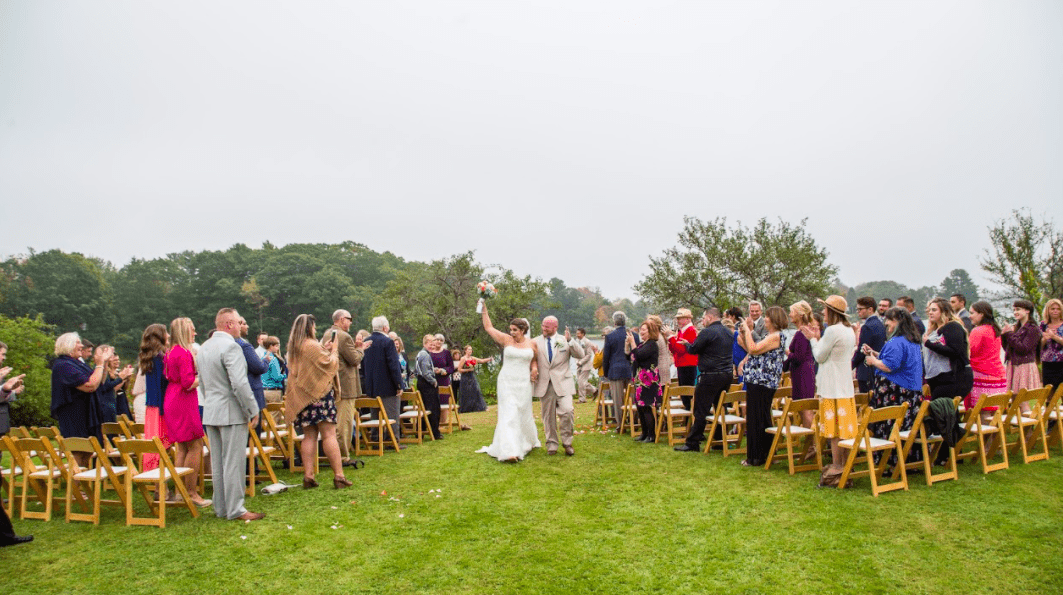 Our candy apple red, 1954 Chevy truck sat hillside to provide a full bar of beer, wine, and the couple's signature cocktails throughout the evening. Each guest received two wooden tokens, to be used towards many cheers throughout the night!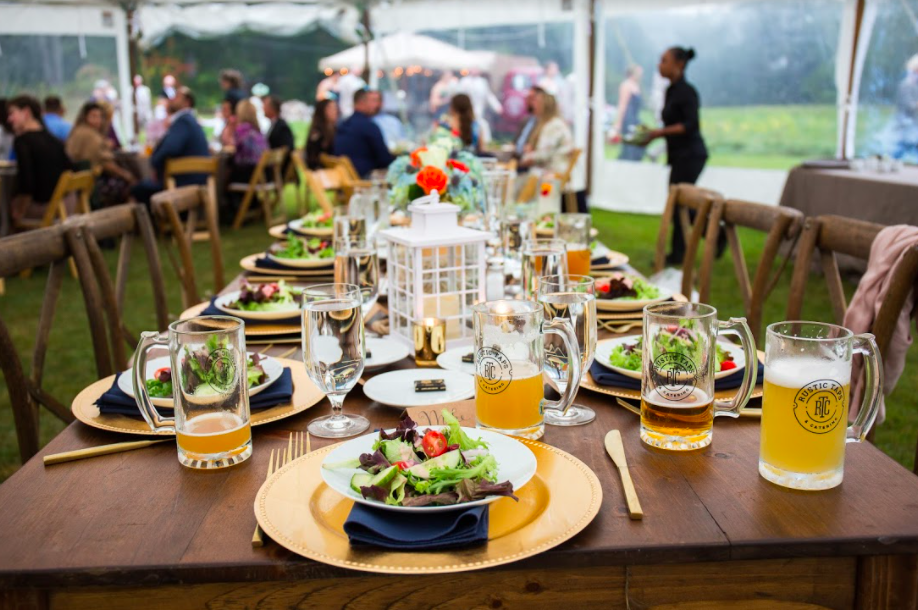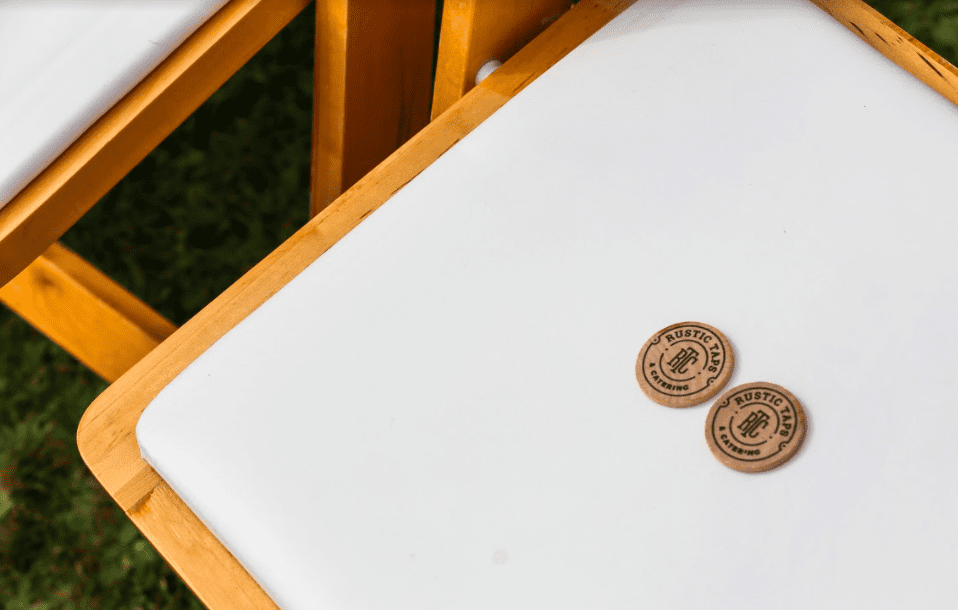 Allie's signature cocktail, "The Maine Squeeze" was sweet with vodka, lemon juice, blueberry syrup and bitters. While Joe's cocktail, "The Ride or Die" had a refreshing twist, with gin, lemon juice, rosemary syrup, and New England Bitters. Both drinks were designed by friends of the bride and groom, making for a unique and special memory.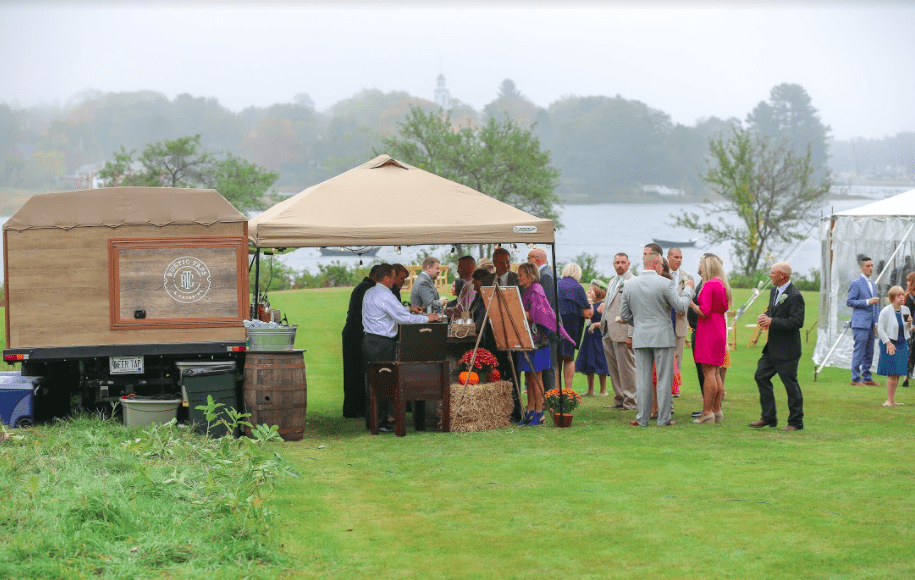 As the night progressed, the fog rolled in, but that didn't put a damper on this party. Lanterns were placed glowing along pathways, and the purple lights shone bright from under the reception tent. Our Rustic Taps steins continued to be filled throughout the celebration and led to some spectacular dance moves and many laughs.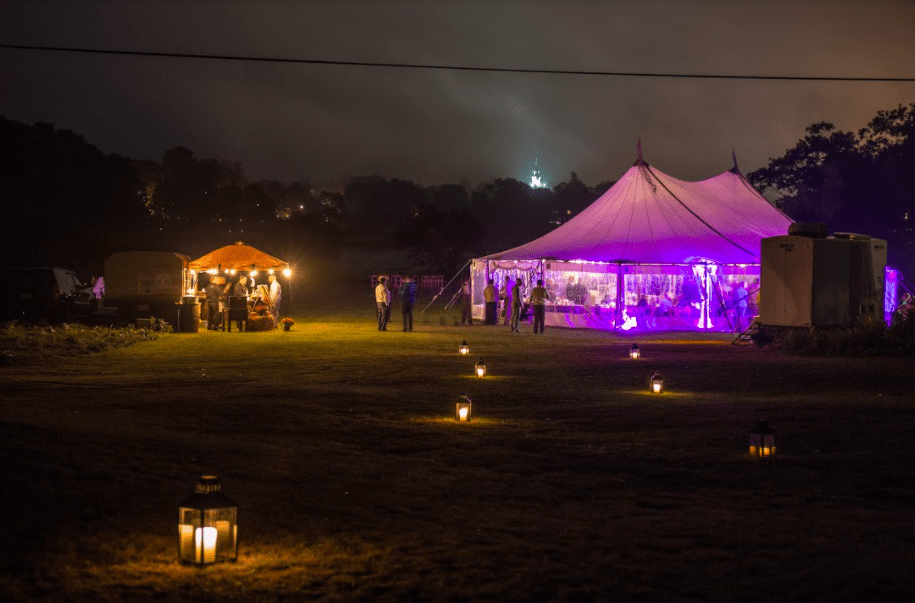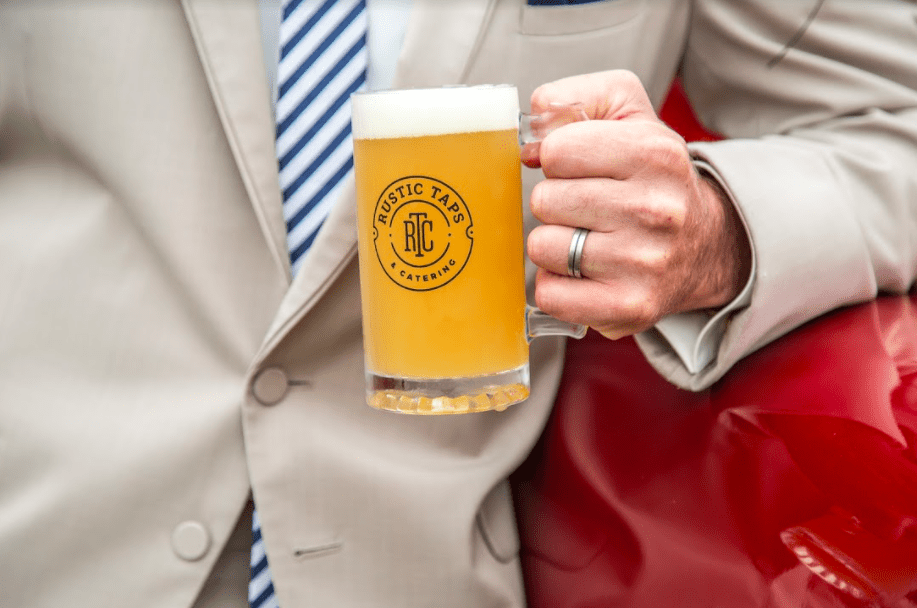 To top off the evening, a fireworks display over the water made for an incredible ending to Joe and Allie's special day. The pair has since welcomed two beautiful children into this world, and we wish them the very best of luck as they continue to grow their beautiful family. Thank you so much for allowing us to be a part of your special day.