Rustic Taps had the privilege of catering John and Renee's lakeside wedding on June 20, 2020.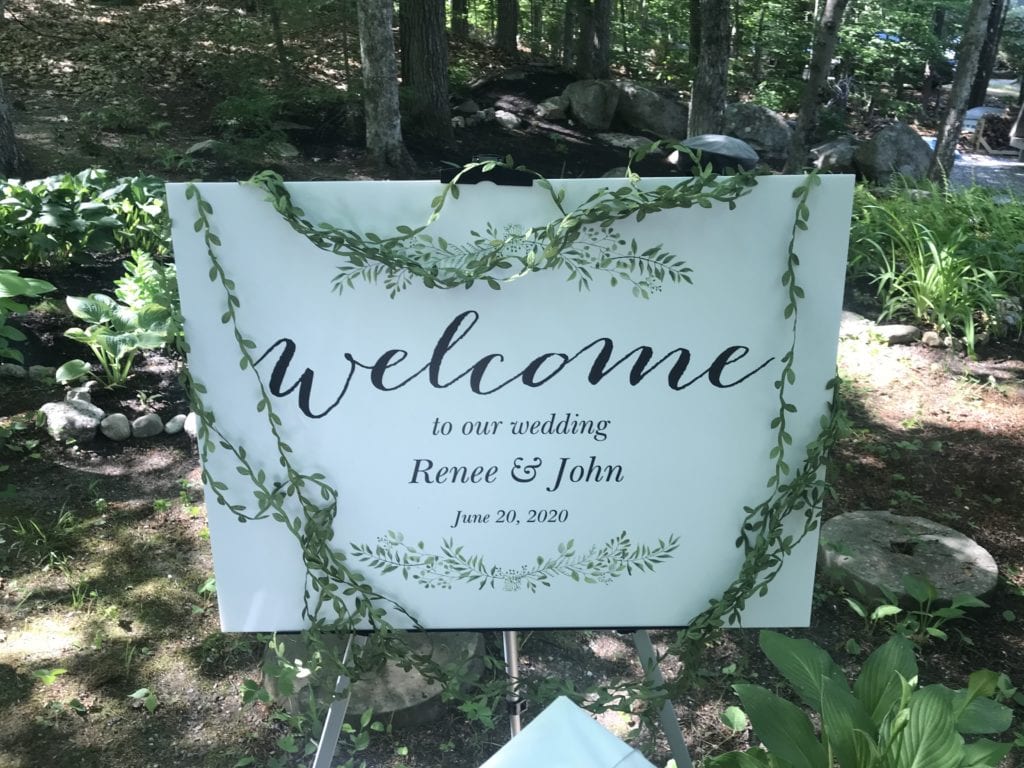 Their family home, perched alongside the beautiful Thompson's Lake in Casco, Maine, made for a picturesque setting for their special day.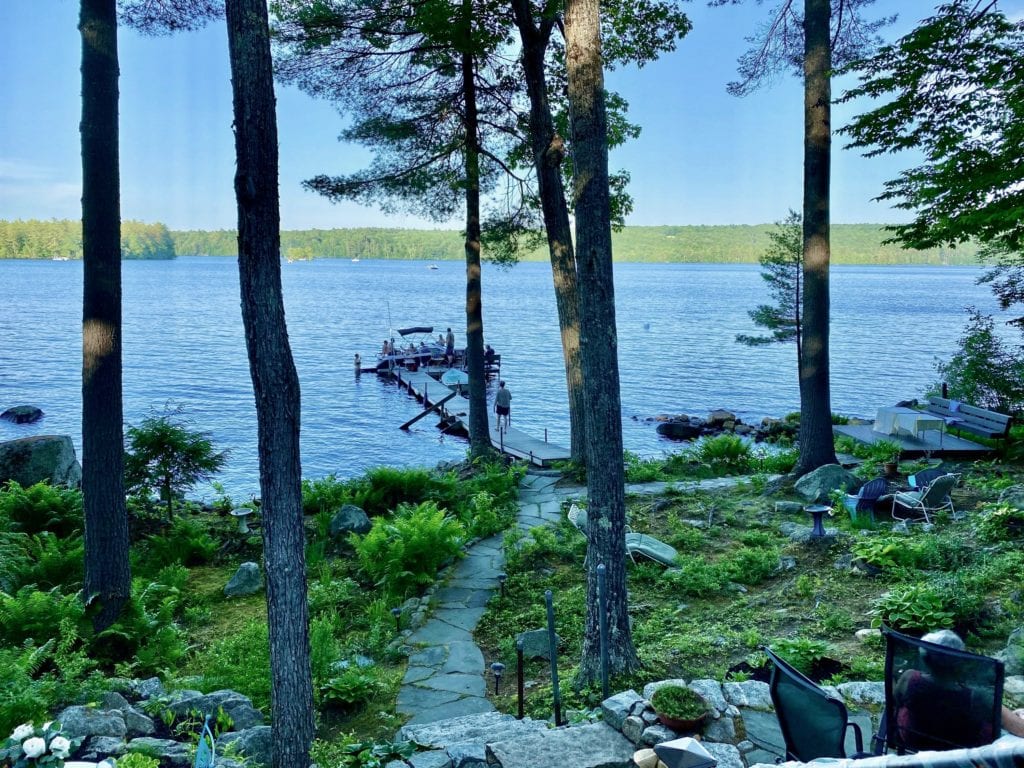 The sun was shining as we arrived mid-morning, greeted by a smiling groom-to-be! Coming down the drive, our 1947 GMC truck sat opposite a white linen-covered table, topped with photos of the happy couple, delicate white flowers, greenery, and a custom-made guest book with photo memories throughout. Their handmade wooden picture frames complimented our rustic pine bar tops.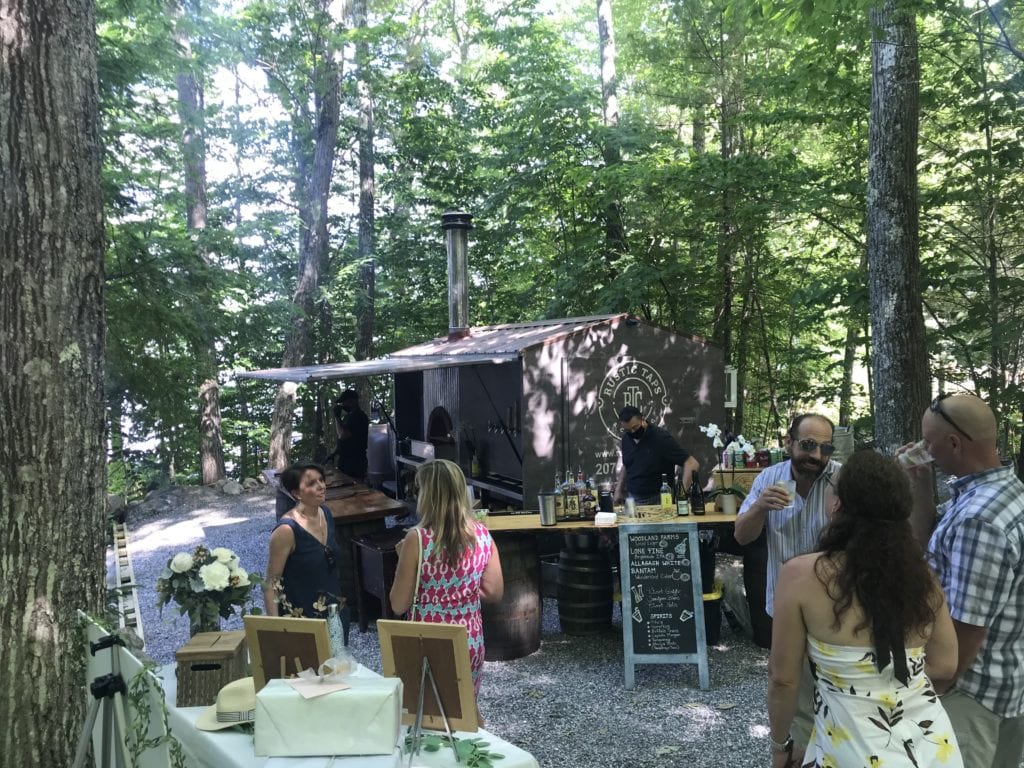 As guests walked down toward the water they passed through a gorgeous white birch archway, that led them to a cocktail area where they would later enjoy live music, charcuterie, and crudités.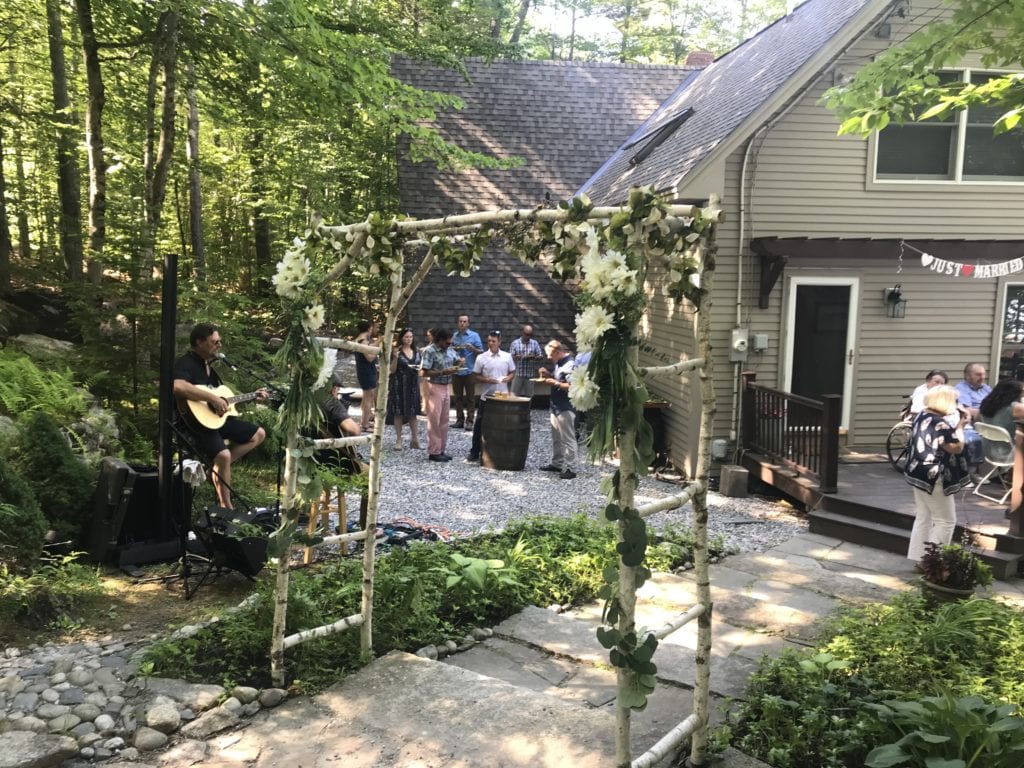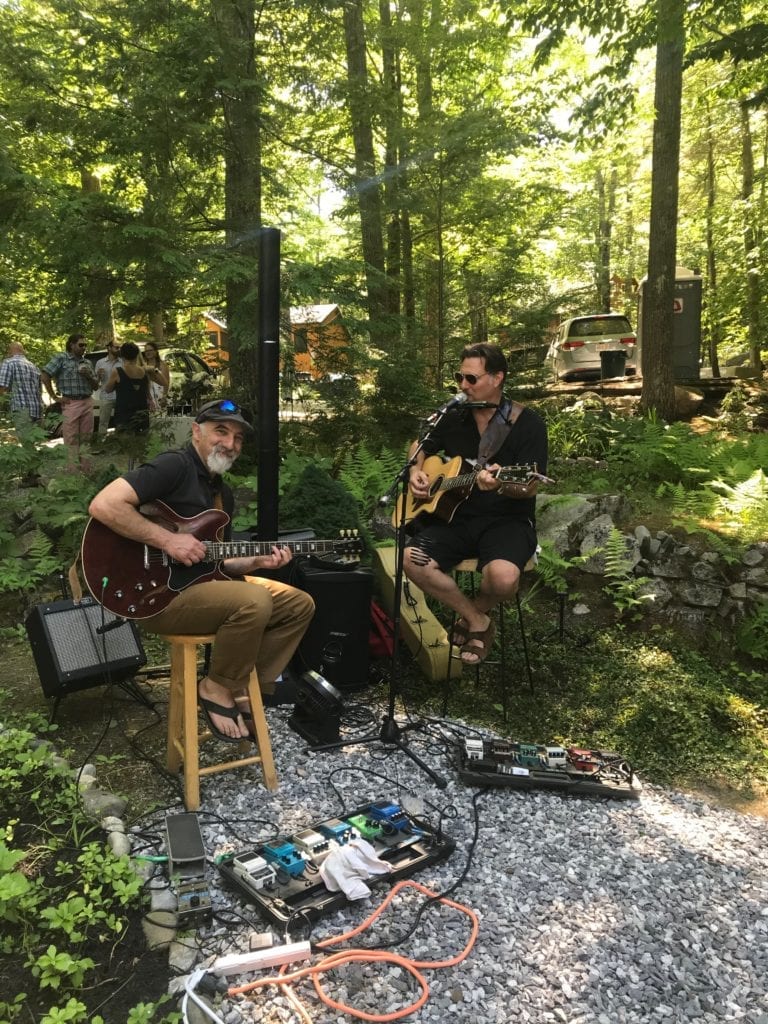 Dinner seating spread across the camp's wrap around porch, as well as down towards the water, and "Just Married" could be seen hanging above the doorway for a personal touch!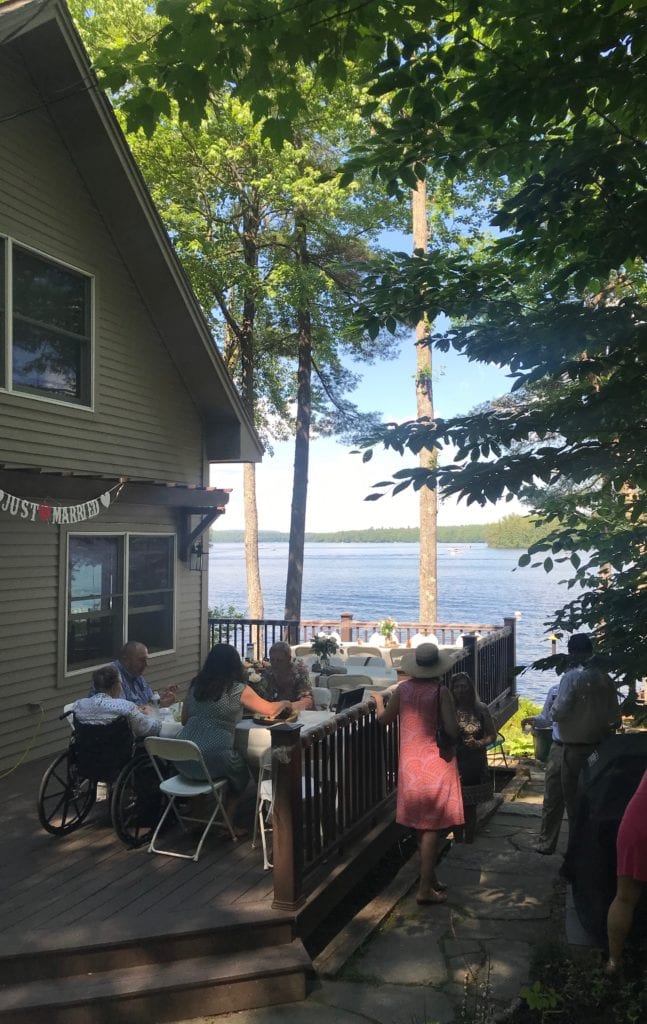 The ceremony took place down on the water's edge, mid-afternoon! With their close family and friends by their side, John and Renee shared vows and sealed them with a kiss, to officially become Husband and Wife!! For the rest of the afternoon, the musical duo continued to fill with air with happiness, as guests enjoyed RTC's full bar and wood-fired pizzas!
One of the cocktails chosen for the day was named "Ginny's Tonic", honoring a loved one of the bride and groom. That detail added a subtle yet sentimental touch to the many 'Cheers!' that day. As the newlyweds made their way around greeting their loved ones with the biggest smiles, it was clear to all the love that John and Renee share for one another.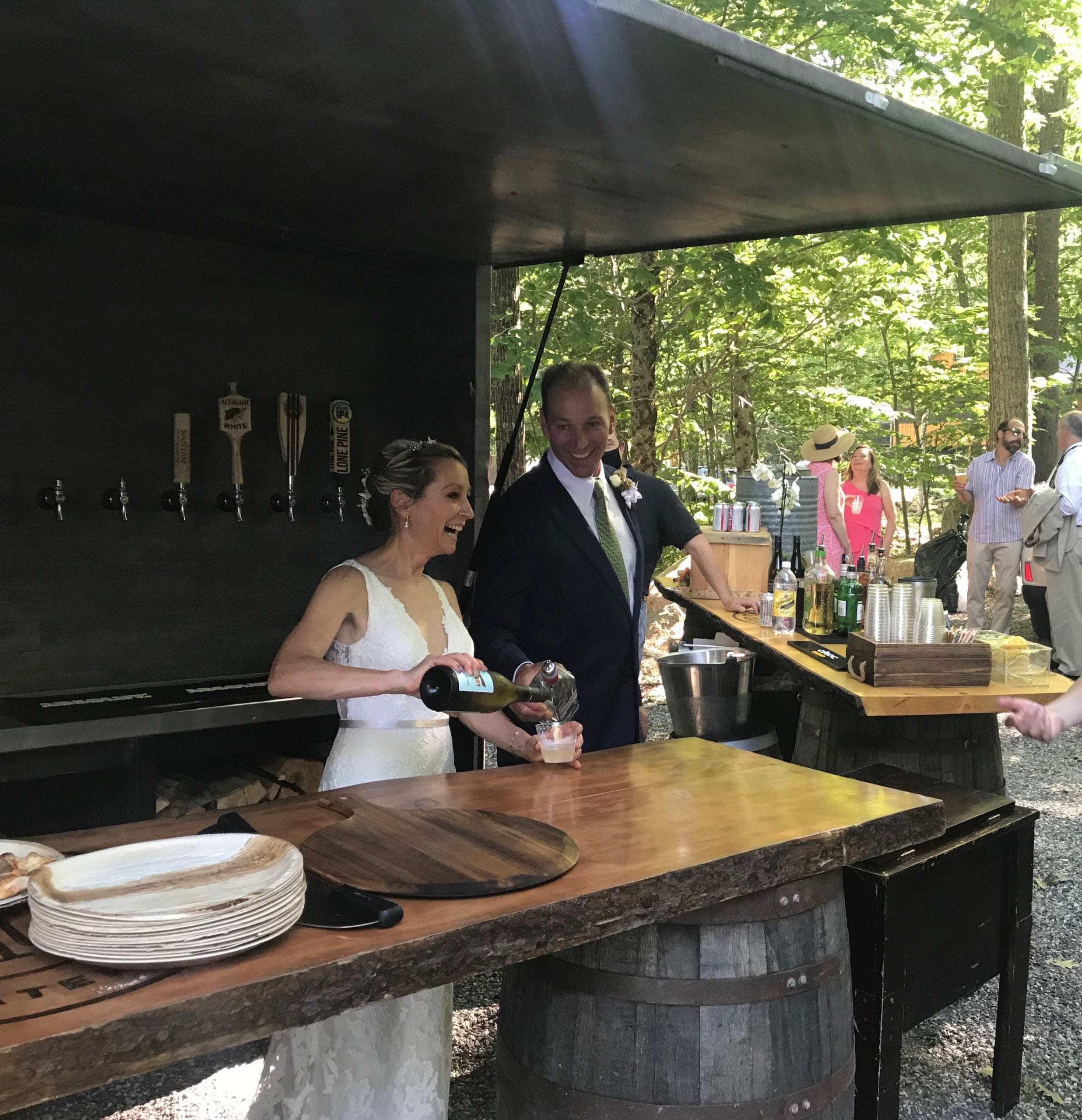 We are so very thankful to have been part of such an amazing day and bear witness to two amazing individuals committing their lives to one another. Thank you for trusting us to make their wedding day all that they hoped for. Cheers to you both!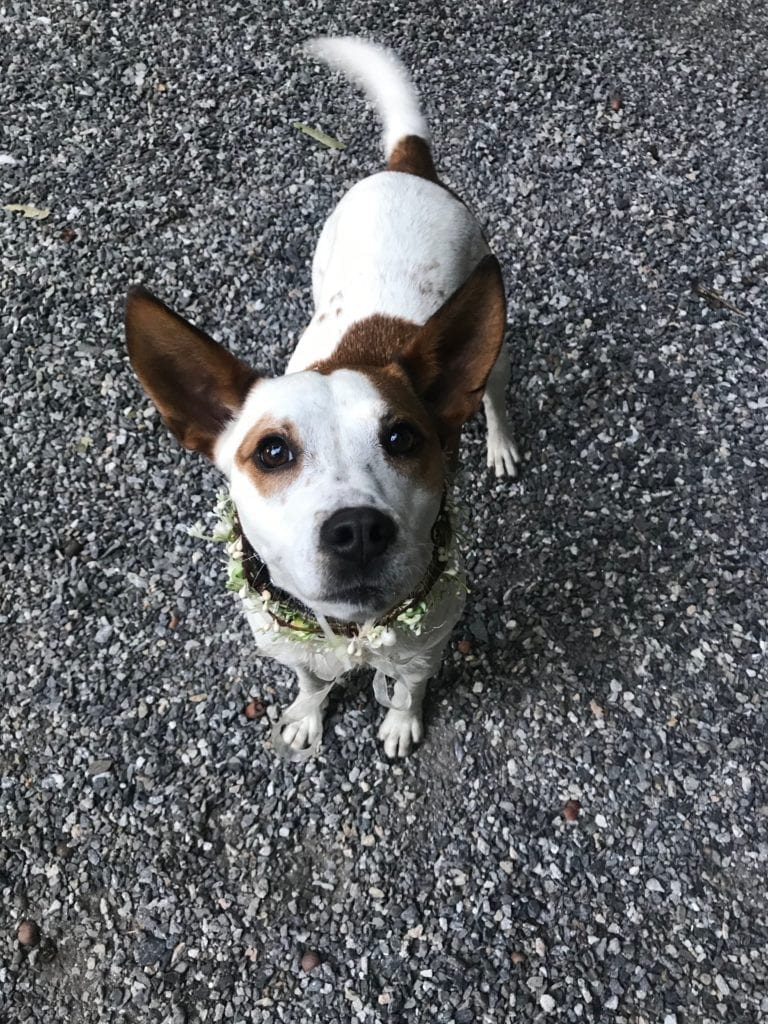 RTC wishes you many years of love, happiness, and sunshine by the lake!