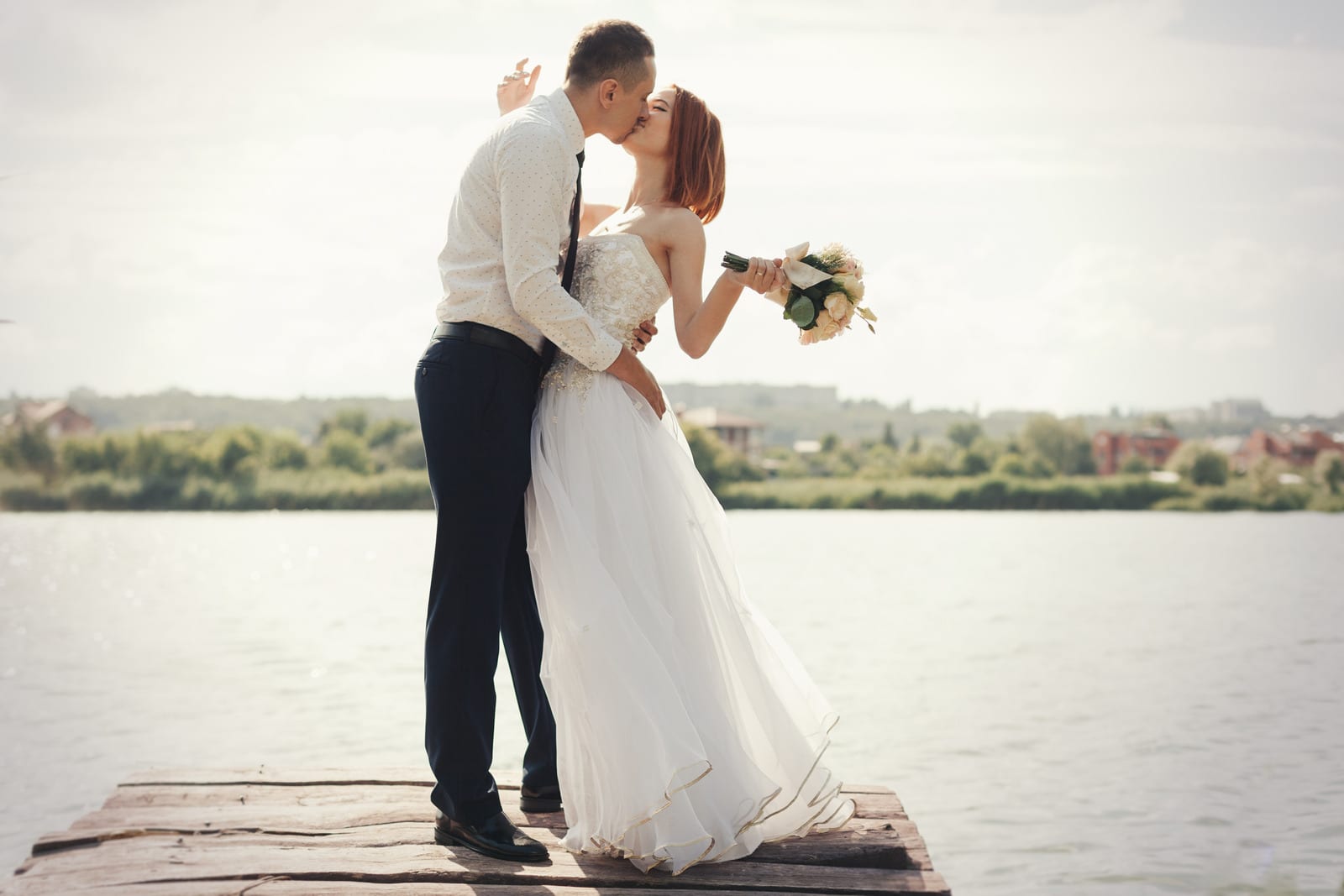 There's a reason why Maine enjoys one of the top spots on the list of ideal stops for a destination wedding. With gorgeous settings, there are several stunning wedding venues in Maine that provide the perfect backdrop for saying 'I do.'
Whether you are looking for a venue that's classic and elegant or natural and rustic, the state caters to the full spectrum of wedding celebration styles. You can hold a lavish gathering in an upscaled barn. Say your vows in a luxurious wedding hall. Or tie the knot outside, surrounded by nature. The options are endless as everything's possible in vacationland.
No matter how you have imagined your special day to be, if there's a place where your dream wedding can really come true, it's Maine!
Although selecting just 5 was tough to do- we have highlighted 5 of Maine's most beautiful wedding venues that will make your day truly unforgettable:
1. The Barn at Autumn Lane
If getting married by a lakeside is what you have always dreamed of, The Barn at Autumn Lane is the place to be!
This is a unique place that is suitable for both the wedding ceremony as well as reception. It sits on more than 20 acres of lovely fields overlooking Sebago Lake – the deepest and second-largest lake in Maine.
This stunning Maine wedding venue features three distinct and fully furnished structures.
The barn itself is a modern property with an impressive stone patio. The open floor plan means you can organize the event as per your whims.
Then there is a private couple's cottage where the newlyweds can enjoy a three-day mini-moon stay.
Meanwhile, you can accommodate your guests in the estate house. It is an impressive 4-bedroom, 3 bath vacation retreat that can sleep up to 12 people.
2. Beech Ridge Barn
The Beech Ridge Barn is such a popular wedding venue in Maine that it is all sold out for 2020. But don't be disappointed, you can still book early for next year.
This oversized barn is full of rustic charm yet still high on extravagance. There are multiple ceremony sites surrounded by fruit-laden apple trees and well-kept floral gardens.
The place can easily accommodate up to 250 guests. The farmhouse and guest house both have 5 bedrooms each. There is also a private brook and pond where you can have a dramatic and memorable photo shoot.
The Beech Ridge Barn is located in Southern Maine, within a 10 minutes' drive from the airport. Thus, you and your guests will have easy access to restaurants, shopping malls, beaches, and some of the best hotels in the state.
Did we mention that the place is dog-friendly too? 
3. Flaherty's Family Farm
Located in Scarborough, Flaherty's Family Farm is a family-owned and operated farm and farmers market. It offers freshly grown produce and flowers along with certain locally manufactured products. However, it made it to our list as one of the best wedding venues in Maine because it has a special place allocated for those who wish to tie the knot in the midst of natural beauty.
The 200-acre farm has 16 acres reserved solely for hosting events like weddings and birthday parties.
Spacious and lavishly furnished, the barn overlooks picture-perfect fields. It can comfortably house more than 250 guests.
If you wish to keep your special day a rather small and private affair, you can rent the Farmhouse. It is suitable for gatherings of up to 20 guests and offers several amenities like separate bridal and groom suites, well-equipped kitchen, patio for rehearsal dinners, and more.
4. The Barn at Flanagan Farm
The Barn at Flanagan Farm is an exquisite Maine wedding venue that perfectly balances rusticity with refinement.
Open year-round, this place offers more than 2,400 square feet of entertaining space. It has an attached bar, indoor and outdoor sound systems, parking facility, and a lot more.
It is suitable for grand weddings with around 250 guests in attendance.
Their bluestone patio is ideal for outdoor cocktail receptions while the 19th-century English-style barn is perfect for saying 'I do.'
This award-winning place boasts the title for one of the best venues in the whole of America. But you don't have to take their word for it.
Check out their website now to see what makes it the ultimate destination for a fairytale wedding.
5. William Allen Farm
Situated in the heart of Maine, the William Allen Farm is a picturesque barn in Pownal. It may be a 200-year-old barn, but this is where you will experience luxury redefined.
It is a warm and enchanting place, surrounded by 63 acres of woods and lush green fields. Magnificent old stone walls border the farm, providing you with a peaceful haven to conduct your private affair.
The lively gardens, pond, and plenty of open space means you can hold a wedding of any size.
At the William Allen Farm, only one event is conducted every weekend. This gives you sufficient time to use the property for every aspect of your celebration.
The place provides exclusive wedding packages, but you can customize it whatever way you like. There's a gentlemen's lounge where your guests can mingle before the main celebration. Plus, a bridal suite perfect for hair, makeup, and just getting ready for the grand moment.
Plan the Wedding of Your Dreams
From an intimate gathering to a grandiose celebration and everything else in between, Maine's wedding venues can meet the needs and preferences of every groom and bride to be. There are so many more venues that we absolutely adore including Rest & Be Thankful Farm, Maple Rock Farm, This Old Barn, and A Barn Dayton! The list goes on and on.
However, it takes more than just the ideal venue to bring your dream wedding to life. You also need to book the best wedding caterer to ensure that your special day is a huge success.
Rustic Taps & Catering can help you plan the big day you have been waiting for all your life.
Get in touch with us today to learn more.